Are you looking for affordable, high quality, and durable electric chainsaw? Then, the Zombi ZCS12017 16-Inch 120-Volt 13-Amp Corded Electric Chainsaw with Oregon Bar & Chain is worth checking out.
It has a sturdy electric motor and features a convenient long bar to cut through wide pieces of wood in a single pass. Since it is corded, you will get an endless source of power for working through larger projects.
Although it is reasonably priced, that is not the only major reason the Zombi ZCS12017 chainsaw is loved by many people. The 120-volt 13-Amp means that it is cable of providing some clean and fast cuts. It also requires very minimal maintenance work once you start using it. Simply fill up the oil to the required level, and the chainsaw will oil itself automatically as needed.
Once you get your 13.7 pounds Zombi ZCS12017 corded electric chainsaw, you will notice how nimble it feels in your hands. You will benefit from avoiding the hassles of mixing oil with gas as well as tough startups associated with gas models. The only notable requirement to start cutting some wood is an appropriately sized extension cord, and you are all set.
Features
13 Amp electric motor
16 inch automatically lubricating guide bar
The handguard and a safety lock to ensure safety
Tool-free chain tensioning
Strong heavy duty chain teeth with steel bucking
Dimensions: 11 x 10 x 35 inches
Weight: 13.65 pounds
Pros
User-friendly design with easily accessible key features
The motor is quite strong and delivers consistent, powerful cuts with no bogging down issues.
The chainsaw has a heavy-duty construction designed to last longer.
Making adjustments to the chain tension is easy since it is tool-free and an access panel.
The handle fits well in hand, and the safety button and trigger are within reach.
No more delays starting your cutting work because this chainsaw starts every time without fail
Instructions are clear and easily understandable.
Cons
Lacks widespread brand recognition
The chainsaw is going to be a bit heavy for some users.
Summary
The Zombi ZCS12017 16-Inch 120-Volt 13-Amp Corded Electric Chainsaw with Oregon Bar & Chain may lack the brand recognition of Makita and WORX among other well-established companies, but it is an excellent power tool.
This product is manufactured by Zombi Power Tools, which is a subsidiary of the historic American Lawn Mower Company that has been in existence since 1895. Therefore, you are getting a well thought out chainsaw given the centuries' worth of experience coming from its parent company.
This user-friendly and slightly heavy corded saw is driven by a very capable 13-Amp motor that works silently and efficiently. Nevertheless, if you are already used to cutting with gas chainsaws, which are usually quite heavier, you will not notice this unit's moderately heavyweight. The overall ease of usage is further enhanced by the textured handles that offer great grip, especially when used with the proper gloves.
The 16 inches long Oregon bar on this Zombi ZCS12017 corded electric chainsaw automatically lubricates itself during operation for professionally smooth sawing performance. The bonus of this bar length is that it is highly maneuverable even when cutting wood in very tight areas.
Tightening your chain during cutting work is also very convenient since you do not need any extra tools. Once you set the right chain tensioning settings, it locks the chain in place and does not move around when you start cutting.
Even if you have never used an electric chainsaw before getting the Zombi ZCS12017, you should have a stress-free time getting familiarized with it.
This is because the manufacturer put some thought into ensuring that the supplied instructions are clear and easily understandable. For beginners, particularly, the instructions also show how to maintain the unit properly to avoid accidents.
In general, Zombi ZCS12017 16-Inch 120-Volt 13-Amp Electric Chainsaw works just as great as it looks. Additionally, it has the extra benefit of having a cool name. As a capable and practical electrical chainsaw, this unit checks all the boxes for those looking for a helpful power tool to maintain their properties.
Comparison
Every chainsaw owner knows just how problematic it can become when you have to break your cutting job just to replace dull chains. If you are particularly keen on avoiding this problem, then the Oregon CS1500 Self-Sharpening Electric Chain Saw could be what you need. Like its name states, this electric chainsaw sharpens itself using an innovative design that ensures you no longer need to completely remove the chain.
When it comes to durability, user-friendliness, and cutting power, this self-sharpening chainsaw also scores some high marks. It is a product of Oregon, a highly respected company, and thus you should expect it to last for ages. This chainsaw also has impressive cutting power and is suitable for carrying out a wide range of sawing jobs.
In terms of disadvantages, the Oregon CS1500 Self-Sharpening Electric Chain Saw has one major one in that the saw can suffer catastrophic failure if not well lubricated and cooled.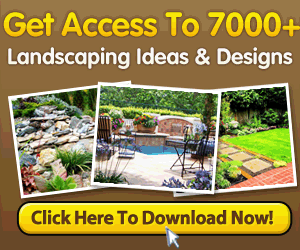 This means it does drink up plenty of oil, as well as the fact that the oil cap is prone to chip accumulation. The chain also comes off quite often due to the addition of a sharpening system in the small casing.
Conclusion
Even without innovative features like self-sharpening or a recognized brand name like Makita, this Zombi corded chainsaw provides impressive value.
Although you do not need the hassle and expense of gas with this chain, you will require getting a sturdy extension cord that covers the area you intend to use the chainsaw.
Ultimately, this Zombi ZCS12017 16-Inch 120-Volt 13-Amp Corded Electric Chainsaw with Oregon Bar & Chain is a very well-built tool that can do most cutting jobs except for really big ones. So, do not be fazed by the lack of widespread brand recognition, but instead, you should give it a try.