A good chainsaw should save you time and energy when it comes to the fight you have with nature. There are a lot of new types of saws available, including battery-powered chainsaws like the Zombi ZCS5817. But is it worth your money to get yourself a Zombi for the monsters in your garden? We are here to give our sage advice (we think).
In this review, we will take a look at what makes this Zombi tick and what is good and bad about it. We will give you an honest verdict. Hopefully, it will make it easy for you to decide if this is the chainsaw you need for your garden, business, or to practice your zombie slaying.
The Zombi ZCS5817 is a battery-powered cordless chainsaw that offers quite a few nice features for a saw of this type. It has a 58 Volt 4 Ah battery with a charger included. The battery has a LED display to show you how much charge it has left.
The motor is a newly designed brushless type, and the 16 inch Oregon bar is designed for less kickback. It has a chain brake for extra safety and a comfortable handguard. This Zombi looks after itself with automatic oiling and a good-sized reservoir with a level indicator.
It looks good in a black and blue design and has a five-year tool warranty. The battery comes with its two-year warranty. Now, let's see if this saw lives up to its potential and does the features it comes with justice.
Features
It has a five-year tool warranty
The battery has a two-year warranty
It comes with a 58 Volt 4Ah battery with a charger.
The battery has an LED display to show its capacity.
It has a brushless motor.
The saw comes with am Oregon 16 inch bar.
It has a chain brake.
It comes with a handguard
It has an automatic oiling
It has a unique black and blue design
It has an oil reservoir with a level indicator
Weight: 16 pounds (7.2 kg)
Dimensions: 10 x 35 x 11 inches (25.4 x 88.9 x 27.9 cm)
Pros
It is easier to use than gas-powered chain saws
It is well designed and looks quite good
The battery holds its charge well
It is much less noisy than other types of chainsaws
It has a comfortable safety switch
It is much faster to set up and start using than a gas/petrol model
It is very powerful for a battery-powered saw
The battery connection and placing is cleverly designed
The battery is easy to remove and install
It is very maneuverable, and the textured handles add good grip
The exterior chain tensioner is easy to use and saves time
You can easily find a replacement chain when needed
Cons
The blade cover is not very sturdy
It is not an all-day tool unless you buy extra battery packs
It takes 2 hours or longer to charge the battery
It is quite heavy and difficult to use if you are not used to weighty tools
It is more expensive than similar models
It is not durable enough for large trees or heavy-duty work
Summary
The Zombi ZCS5817 is a saw for light to medium duties in your backyard. It has a safe start system so you can prevent accidents because the lockout button will shut the chain off if you don't keep your hand on it.
It is a weighty model for a cordless chainsaw, but it is still really maneuverable. We like its unique design and comfortable ergonomics. It comes with nice comfortable textured handles that add to its ease of handling. But if you don't like heavy lifting, this Zombi can become too much stress for your biceps to appreciate.
You might need a break before the battery does. There is a lighter model available, but you need to keep that one plugged into an outlet, so you might need to weigh up (ouch a pun!) your needs here.
Another positive is the narrow nose on the bar that will keep kickback to a minimum. The battery is well placed for good balance and very simple to install or remove. The tensioner on the chain is a simple, effective part of the saw and a breeze to use.
Of course, we won't just ramble on about the good things. The negative points also deserve mention. This is much heavier saw than other cordless, battery-powered, or other corded electric types of chainsaw.
The blade cover is not very sturdy and does not protect the blade very well. If you need something you can use all day on heavy work, this saw will not have the stamina. The battery lasts well, but not more than a few hours.
It also takes two hours or more to charge between breaks. Also, keep in mind that this saw will lighten your wallet. It is more expensive than many of its competitors, so it will not be the first choice if you are on a tight budget.
Verdict
This is a chainsaw that performs very well on light to medium duties and has a nice long battery life that fit these jobs well.
It is a more expensive model than other competitors in the cordless saw class, but its performance should make the extra cash you dish out worth it. It is easy to use, comes with good quality and well-sized Oregon bar, and has a load of power for a battery saw.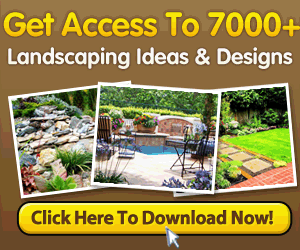 We recommend this Zombi ZCS5817 if you have smaller trees and brush to clear away and don't intend to spend all 24 hours outdoors cutting firewood.
If you buy extra battery packs, you can make this saw last longer, especially if you are investing in a garden tool to do double duty when the Zombies attack.